Do You Worry About Your Security?
03/28/2014
Back To Blog
Do you still feel uneasy and insecure at home? With such abundance in door locksets on the market and the chance to install tens of different additional security systems, you should have peace of mind. Isn't it better to invest in good security door locks and other systems than to become insomniac? Let locks guard your house, get a watch dog device or install smart electronic locks and panels that will warn you if someone is breaking-in.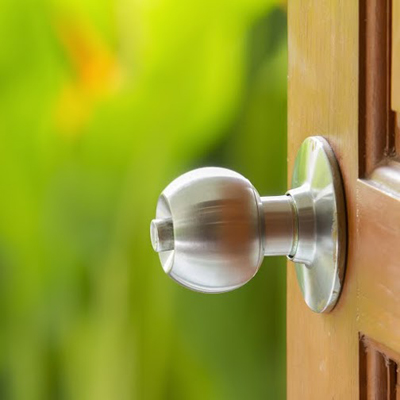 Have peace of mind with good door locks
There is always a reason why we feel insecure within our own homes. So, perhaps it's time to consider what bothers you! Some things cannot be changed by us. If there are high property crime rates in your neighborhood, you cannot do anything about it. You cannot fight crime altogether but you can have your home locks replaced often and take care of your private issues.
If you don't really know what bothers you within the house and what's making you nervous and uncomfortable, you have two options. The first one involves you pretending to be a perpetrator trying to break-in. This way, you can see which parts of your house are more vulnerable and proceed with lock repair. If you don't like such games, choose the second option which is to check all entry points one by one from within the house. In any case, you must make sure all windows and doors lock well.
Proceed with new lock installation at some parts of the house and when the current bolt is pretty damaged or old technology is prudent. On top of that, check out your options among thief deterrents and get the ones that will fit in your lifestyle without suffocating you. It is also important to check the condition of all doors and windows. Check the hinges, the frames, the materials and the rod of sliding doors. Fix the garage door and ensure your home and garage door locks secure well. Close the curtains, don't forget to lock all doors and you'll be fine.